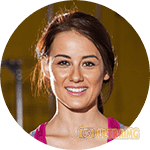 The Sedona Beauty Serum has made its way into the market with the proclamations of wrinkle reduction, ageing spots and under eye circles removal. It also indicates an increased generation of collagen.
Many women today are suffering from these problems, and hence this product seems to be a big solution for them.
However, the truth behind the product remains to be seen. We will have to research the contents of the product, the cost for it and then check out if this is a product worth its cost and safe for usage.
What the product Sedona promises
The Sedona beauty serum can safely be categorized as an anti- ageing product and aids are fighting aging. It fights against all the factors that give the old looking feel to the face – including reduction of age spots as well as pigmentation marks, the removal of a decrease in under eye circles, straightening of frown lines and increased elasticity as well as more production of collagen in the skin. All who are looking at these promises will be floored and get a feeling that this product is exactly what they are looking for and is an answer to their prayers. However, there is a lot more understanding that has to go into the contents and the way the product reacts if one has to take a decision on whether it has to be used or not.
The contents in Sedona Beauty Secrets
It is a basic first level research that leads us to look into what the cream contains – because we need justification to understand why the serum should do what it promises to do. This is the first major setback in our research as we don't seem to have any information in this regard. All we see is a very simple usage of Biofil Hydrospheres, with no explanation of what form they are used in or how these are going to be playing a part in the rejuvenation of the skin leading to the youth radiance the product claims. With this basic question not even being addressed, there is a lot of cloud hanging over the so-called and claimed magic on this product.
Cost factor of Sedona Beauty Secrets
As we move on to the next step of checking how the cost of the product is justified, there is another rude shock in the waiting. There is no black and white mention of the cost details. On the other hand, there is a mention of a free trial period and this is as misleading as it sounds. There is also a fine print which says that there is an amount of $94.31 which will be levied at the end of the trial offer which is after 8 days. So it leaves one wondering, what's free after all. In the case of failure to cancel, the serums get auto shipped, and that is the other let down.
The verdict of Sedona Beauty Secrets
With all these, you can safely just not sign up for this serum, and if you need something similar, then it makes sense to look for a different product with same specs.
Who to contact
In case you want to cancel any sign up that was done, you can choose to either call 800-918-2757 or email customerservice@SedonaBeautySecrets.com to cancel the same.