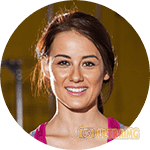 Select Skin Therapy is one of the countless beauty products in the industry that promises youthful skin at affordable prices. This cream claims to provide better results than Botox, though we are not sure how it justifies such a tall claim.
We have provided our review of Select Skin Therapy herewith and our recommendation as well. You can read through and take the right decision for yourself after analyzing various factors.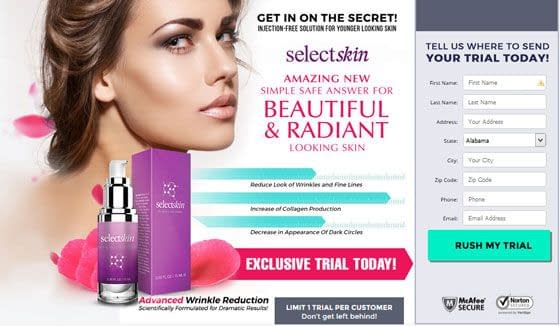 What does Select Skin Therapy claim?
We might have seen anti-ageing creams advertising quite a few glossy things about how they can bring back the radiance and brightness your skin within a short span of time. Select Skin Therapy is no exception to this rule. It promises to:
Bring about instant reduction in wrinkles and fine lines by 84%
Increase the skin's capacity to produce collagen hormone by 95%
Bring about reduction in dark circles by 73%
All of these claims look very nice on paper; however, they have to prove themselves to be worthy of your hard earned money. If you want your skin to get the full benefits of any beauty product, you should expose it to the right product. Thus, we suggest you go through Select Skin Therapy in detail and be aware of its features, ingredients, and pricing so that you can make a judicious decision if this cream would suit you or not.
What Select Skin Therapy is made of?
Select Skin Therapy Serum claims that is made from scientifically patented formulae to protect your skin from all kinds of symptoms related to ageing. It is only natural that a product should support its claims with a label or ingredients list so that users will be convinced that it will provide considerable results. Select Skin Therapy is a huge disappointment in this regard. You will find absolutely no information about the components used in this product, anywhere on the label or the packaging. This gives us enough room to doubt the authenticity of the claims made by this serum.
Real Pricing of Select Skin Therapy
At first glance, you will not find the details about the cost of this product anywhere. However, when you read through the terms & conditions, you will get the details. The product is available on a trial basis for 14 days ($89.87 shipping cost), within which you need to cancel your subscription if you are not satisfied. If you don't do this, you will be charged $89.87 at the end of the 14th day, and you will have to pay hefty sums for subsequent shipments that are sent to you as part of the auto-ship policy of Select Skin Therapy. If you wish to contact somebody at Select Skin Therapy, you can call 877-317-9037 or email to info@tryselectskin.com.
Bottom Line
When a product doesn't have any details about its ingredients and its dosages, doesn't show any proofs to justify its tall claims, comes with hidden terms and exorbitant pricing, it is our duty to advise people to stay away from it as much as possible. Thus, we conclude that Select Skin Therapy doesn't deserve your hard-earned money at all.