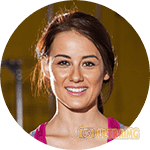 SIHU Skincare claims to be the one-stop solution for people looking for an instant glow and firmness on their skin. It boasts of being made of effective ingredients that exclusively focus on giving an instant lift and life to your eyes.
They claim that when you use this gel on a regular basis, you can get rid of problems like under-eye bags, puffiness, dark circles and the like. The website of this gel also claims that it is one of the best injection–free solutions in the market to bring back the glow on your face.
Should all those claims made by SIHU Skincare? Read on to know more about this gel and to make the right call of investing in it or not.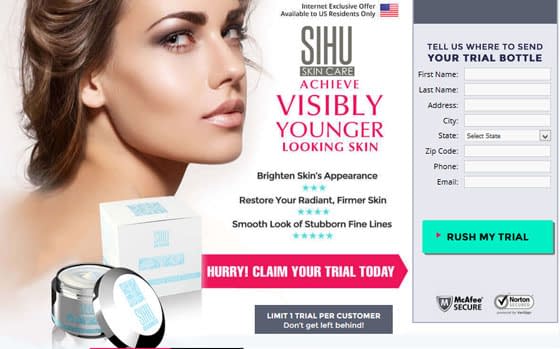 What does SIHU Skincare claim?
Unlike most of its counterparts, SIHU Skincare makes quite a few interesting claims on its website. Regular users of the gel will witness the following positive changes, within a few days of application:
Considerable decrease in the under-eye bags noticed in over 93% of the users
Visible improvement in the reduction of dark circles spotted in about 95% of the users
Considerable decrease in the appearance of crow's feet spotted in about 25% of the users
Since these claims are based on user studies, you should look for the original studies to see if these results are genuine or manipulated. This will save you from investing money in duplicate or non-authentic products.
What does SIHU Skincare contain?
SIHU Skincare did not mention any ingredients on its website. The only wording they use on its website is "Active ingredients. We are not sure if there are more ingredients besides that unknown Active ingredients. It would have been better if the cream had mentioned its complete list of ingredients along with concentration.
Pricing of SIHU Skincare
SIHU Skincare is available on an 18-day free trial offer (14-day evaluation + 4-day shipping). To try this, you need to subscribe and pay shipping charges worth $4.95. If you don't like the product, cancel your subscription within these 18 days (14-day evaluation + 4-day shipping). If you don't, your credit card will be charged $89.95 towards full usage charges. Also, once in every 30 days, you will get a 1-month supply of SIHU Skincare delivered at your place. You need to pay $89.95 per month for it. To cancel your subscription, you need to call (844) 230-4126 or email sales@sihuskincare.com
Bottom Line
Since there are no ingredients mentioned by SIHU Skincare in its website, we would not recommend this eye gel for our readers. This is because this gel comes with quite a few problems with exorbitant prices and complex terms & conditions.