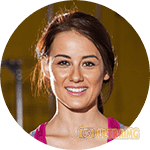 Silqueskin Cream claims to be one of the best among its counterparts in this field. It promises to enter deep into the molecules of your skin and restore the firmness without the use of Botox – a claim that needs proof.
It also boasts of being the secret ingredient behind the ageless beauty and charm of many Hollywood celebrities.
Is it right to believe in these claims without any proof? Definitely, not! This is where it is important to understand more about the cream's features, price and components. Read on to know more about the same.
What does Silqueskin Cream claim?
Silqueskin Cream promises to be one of the best injection-free solutions for people who are looking for a firm and supple young-looking skin. Thanks to its scientifically tested ingredients, this cream claims to make you look at least ten years younger and more glowing. According to the cream's makers, you will get the following benefits when you use this cream on a regular basis:
Up to 84% reduction in the number of wrinkles and fine lines
Up to 95% improvement in the skin's potential to produce collagen
Up to 73% reduction in the appearance of dark circles
These claims are quite interesting, isn't it? However, you have a lot of pondering about, regarding these claims. Is there any study with facts & figures that justify these percentages? Is this cream recommended by any professional because of its effectiveness? Check the cream's website for details like these.
What does Silqueskin Cream contain?
Ingredients tell a lot about the quality and authenticity of a product. When you check the website to know about Silqueskin Cream, you are in for a big disappointment, though. In spite of claiming to give better results than Botox, the makers of this cream haven't mentioned anything about its components. It does mention about its ingredients following a Proprietary Bisophere combined with a QuSome delivery system to deliver whole collagen molecules to your skin. Nevertheless, this detail is not enough for us to confirm the authenticity of this product.
Pricing of Silqueskin Cream
To subscribe to the 14-day trial offer of Silqueskin Cream, you need to pay $4.95 towards shipping charges. If you don't like the cream, remember to cancel your subscription within the trial period. If you don't do that, your credit card will be charged $89.92 at the end of the 14th day towards full usage charges. You are also part of the auto-shipment policy of Silqueskin Cream. Therefore, be prepared to receive shipments once in every 30 days. You have to pay $89.92 every month for the same. To avoid such huge charges, you have to call 877-925-5957 or email care@silqueskin.com to cancel your subscription at the earliest.
Bottom Line
Though the cream makes tall claims in its site and boasts of being one of the best in the industry, it doesn't mention anything about its ingredients. This kind of ambiguity brings a lot of risks with it. You don't have to invest your hard-earned money in such a risky product when there are better alternatives around.