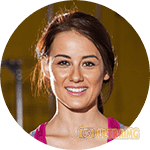 The Simple Anti-Ageing Eye Serum promises to restore the firmness, softness and suppleness in your skin in the most natural way possible.
It claims to give you instant vitality and hydration to the skin in and around your eyes, thereby making you look younger, fresher and more glowing.
The serum's cost and components are explained below so that you can decide if it is the right choice for your skin.
What does Simple Anti-Aging claim?
When you use Simple Anti-Ageing Eye Serum regularly, you will get the following benefits, according to the product's website.
Overall improvement in the vitality and moisture content of the skin
Visible reduction in the number of wrinkles, dark circles, fine lines and other ageing spots
Visible improvement in the smoothness, firmness, texture and elasticity of the skin
If you have been worrying about your dull and saggy skin, this serum might look like the ideal solution for you. However, you need to understand that these claims are mere words until they are proved. It is important to authenticate these claims by conducting a deep analysis of the cost structure and ingredients of this serum.
What does Simple Anti-Aging contain?
In its website, Simple Anti-Ageing Eye Serum claims that it uses active and effective ingredients to restore the natural rejuvenation on your face. It also states that the blend of components is unique and one of the best in this field. However, to our surprise and disappointment, the website doesn't mention anything about the ingredients at all. This leaves us confused about the authenticity of this serum. How can we be sure of this serum doing its job when we don't know about its contents? We would never recommend such an ambiguity-filled product for our readers.
Pricing of Simple Anti-Aging
Simple Anti-Ageing Eye Serum is available on a 14-day free trial offer. To subscribe for the same, you need to pay shipping charges worth $4.95. If you are not satisfied with the product, remember to cancel your subscription within the trial period. If you don't, your card will be charged $94.59 towards the full usage charges. This is not all! As part of the serum's auto-shipment policy, you will continue to receive the product once in every 30 days. You need to pay $94.59 every month for the same. It is recommended to cancel your subscription at the earliest by calling 800-687-9721.
Bottom Line
When a product conceals basic information like its contents, it gives way to doubts about its authenticity. Simple Anti-Ageing Eye Serum is no exception to this rule. You are investing your hard-earned money in this product; hence, it is only natural that you should be careful. The serum's steep pricing and it's not-so-transparent terms are compounding the matters further. So, we suggest you stay away from this and try other alternatives for the betterment of your skin.