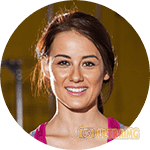 Simply Flawless is an anti-ageing facial cream that promises you youthful and radiant skin – results of which are equivalent or even better than Botox.  However, there is more to this cream than just these claims. We have reviewed this cream against various factors here so that you will understand how it fares in each department. This will give you an idea whether you need to invest in this cream or not.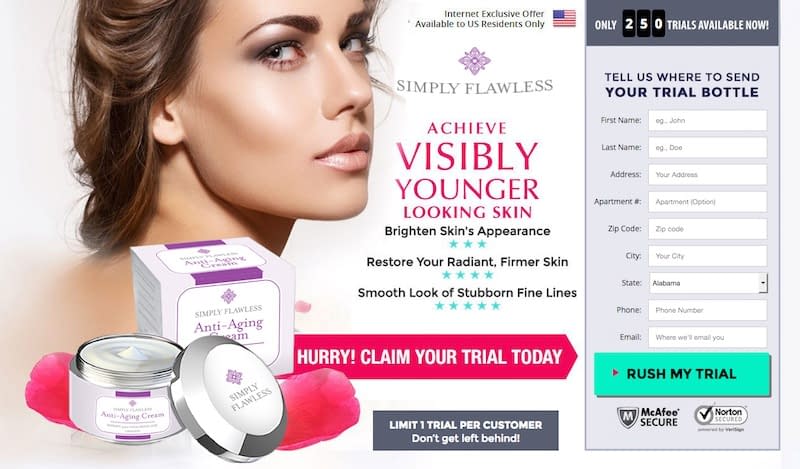 What does Simply Flawless claim?
Simply Flawless promises a lot of attractive benefits for your skin like the following:
Considerable improvement in the moisture content of your skin
Improvement in the texture and softness of your skin
Visible reduction in the number of wrinkles and fine lines
Simply Flawless claims that it is an alternative to Botox. Thus, we can see that this cream promises quite a lot, for its potential users. We recommend you to analyse these claims in great detail before putting your money here. Simply Flawless is not cheap; therefore, it deserves some analysis from you so that you are fully convinced that these claims are credible. Check your facts before making any investment here.
What is Simply Flawless made of?
Simply Flawless, on its website, claims that it makes use of the highest quality of ingredients to make this facial cream. When we proceed to check the package to see if there is a label or list of ingredients, we end up being thoroughly disappointed because there is no information about these things on the cream. When a product doesn't mention its ingredients clearly we can be sure of two things –first is that it might not be effective on your skin; the second and more dangerous point is that the cream could contain some ingredients that might create potential damage for your skin.
Pricing of Simply Flawless
Simply Flawless is available for a free trial for 14 days. However, there is nothing free about it. You need to pay a shipping fee of $4.95 for trying out the product. If you are not interested in the cream, you need to cancel your subscription within these 14 days. If you fail to do so, you should be ready to pay a hefty bill of $94.95 that is charged against you at the end of the 14th day. Your problems don't end here. You are automatically signed in to the auto-ship program of the product. Therefore, if you don't cancel your subscription within 14 days, you will be sent monthly shipments of the cream, and you will be required to pay hefty sums for the same every month until your subscription is cancelled. You can contact Simply Flawless at 1-888-514-5879 or support@flawlessskincarecream.com for cancellation and general queries.
Bottom Line
We wouldn't recommend Simply Flawless anti-ageing skin cream for you because we are not sure about the list of ingredients used here. Hence, we are not sure if this cream would suit your skin or not. Also, the auto-ship policy of the cream leads to heavy financial burdens on you if you don't cancel your subscription on time. Thus, we advise you to look for other cost-effective creams from the market.