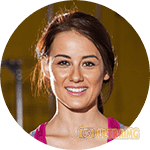 Advanced Eye Gel is an anti-ageing product that claims to use phytoceramides for permanently removing all ageing spots from your face. It is rich in anti-oxidants and brings back natural glow naturally.
The cream marker claims that you can achieve all this without using Botox!
Though these claims look attractive, you should find out if they are genuine. You can do this by analyzing about the gel's cost and other components.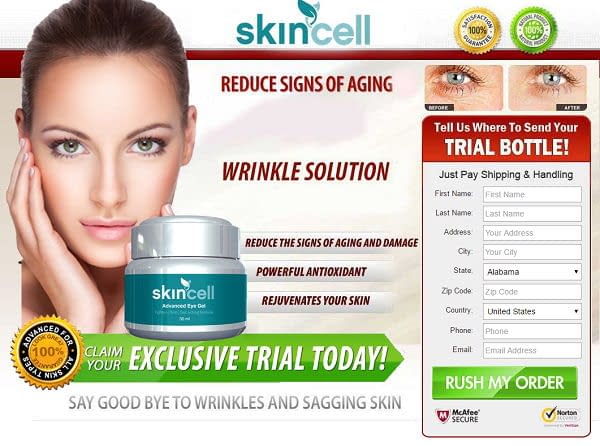 What does SkinCell claim?
SkinCell Advanced Eye Gel promises to remove wrinkles, fine lines, dark circles and other ageing spots permanently. If you use this gel on a regular basis you will get the following benefits:
Overall improvement in the tone, texture and moisture content of the skin
Visible reduction in the appearance of dark circles, wrinkles, fine lines, puffiness and others
Excellent improvement in the skin's potential to produce and retain collagen and elastin
Prevents elements that cause premature ageing, dullness, sagginess and discoloration#
Though it claims to help the skin to produce two important elements of anti-ageing (collagen and elastin), you should check for facts and figures. Never trust these claims blindly as you may feel cheated then.
What does SkinCell contain?
SkinCell Advanced Eye Gel mentions about the following main ingredients on its website:
Ceramide Complex (to keep the skin moisturised, soft and supple at all times)
Phytosphingosine (anti-bacterial element to regulate the production of lipids)
Retinol Palmitate (Vitamin A for providing natural rejuvenation of the skin)
Palmitoyl oligopeptide (for increasing the skin's potential to produce collagen, elastin, hyaluronic acid and glycosaminoglycan)
Rosemary Extract (nutrient-rich essential oil for the overall nourishment of the skin)
Balm Mint Extract (anti-bacterial and anti-inflammatory element to remove elements of stress)
We must admit that these are highly effective and natural ingredients. However, never take decisions based on these alone.
Pricing of SkinCell
SkinCell Advanced Eye Gel is available on a 14-day free trial offer. To subscribe to the same, you need to pay shipping charges worth $5.99. Don't like the product? Ensure that you cancel your subscription within these 14 days. If you don't, your card will be charged $93.63 at the end of the 14th day. Your financial troubles don't end here. You will continue to receive shipments of this gel once in every 30 days, as part of the auto-shipment policy. For this, you need to pay $93.63 +$5.99 every month. To cancel your subscription anytime, you can call 1 (844)-902-1661 or email to support@skincellserum.com
Bottom Line
SkinCell Eye Gel does a decent job in declaring about its ingredients. However, it fails miserably in two aspects – exorbitant pricing and tricky terms & conditions. These factors affect the gel's credibility a lot. Therefore, we feel that it doesn't deserve your hard-earned money.