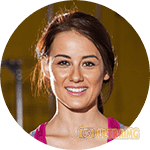 Skin Contour Anti-Ageing Cream promises to smoothen your stubborn fine lines and restore the suppleness on your skin without botox injection. Sounds interesting, isn't it?
According to the cream's website, it contains ingredients that are rich in peptides to remove ageing spots permanently from your skin. How trustworthy are these claims? Read on to find out the truth.
v
What does Skin Contour claim?
Skin Contour boasts of using breakthrough formulae and peptide rich ingredients to deliver whole collagen molecules to the users' skin. Thus, it claims to restore the firmness and brightness on your face, making you look several years younger than you already are. The site promises the following impressive results for regular users of this cream.
Overall improvement in the nourishment, vitality and radiance of the skin
Great improvement in the collagen and elastin producing capacity of the skin
Excellent improvement in the moisture retention levels of the skin
Removal of elements causing stress, breakage, dullness and discoloration
Visible reduction in the appearance of wrinkles, dark circles and fine lines
Never believe these claims on the face of it. Always exercise caution and analyse more to know if they are genuine or not. You need information related to ingredients and cost structure to test the genuineness of this cream.
What does Skin Contour contain?
While checking for Skin Contour's components, we experienced a major setback. This was because the product doesn't mention about its contents anywhere on its site or package. How do we know if it is genuine? It is very sad that in spite of making many tall claims on the site, the makers of this cream were not responsible enough to justify them with valid facts. We would never recommend this product because there is a lot of ambiguity surrounding this cream. What are the active ingredients that are being mentioned in a few places on the site? It is disappointing that we don't have an answer to this question.
Pricing of Skin Contour
Skin Contour is available on a 14-day free trial offer. To try this, you need to subscribe and pay $4.95 for shipping. Cancel your subscription within these 14 days, if you are not happy with the product. If you fail to do so, your credit card will be charged $89.95 for the full retail price of the cream. You are also part of the auto-shipment policy of the product. Therefore, once in every 30 days, you need to pay $89.95 +$4.95 for shipments that are sent to you. Want to come out of this mess? Call (855)-549-1903 or email support@tryskincontour.com to cancel your subscription without any further delay.
Bottom Line
We believe that a product has to be transparent to its users to gain their trust. Unfortunately, Skin Contour is far from this. Since the ingredients are not revealed, we don't know what we would be paying for. This, according to us, is a huge risk and we don't want our readers to take this risk.