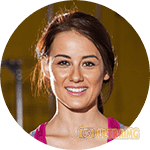 Skin Endear Anti-Ageing Cream promises to bring back the glow and rejuvenation in your face in the most natural way. It aims to achieve this objective by active ingredients that are loaded with peptides.
According to its makers, you will start to look at least 10 years younger within a few days from the application of this cream. How effective and trustworthy are these claims?
How different is it from its counterparts? Know the answers by reading the review below: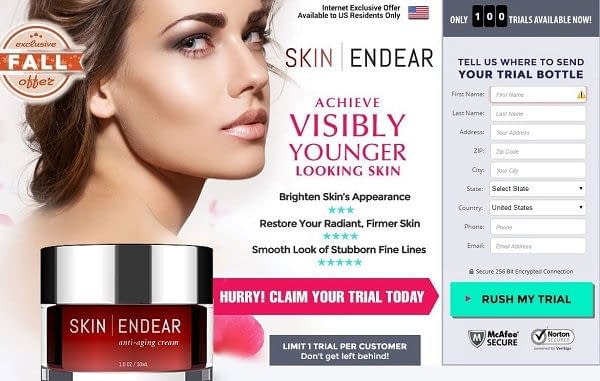 What does Skin Endear claim?
Skin Endear Anti-Ageing Cream claims to remove all traces of ageing spots from your skin, forever. It focuses on retaining the moisture content of your skin, thereby making it more soft and supple. According to the cream's website, regular users of the cream are promised benefits like the following:
Overall improvement in the brightness, firmness, immunity, tone and texture of the skin
Considerable improvement in creating and retention of moisture content of the skin
Visible reduction in the appearance of ageing spots like wrinkles, dark circles and fine lines
Great improvement in the collagen and elastin producing capacity of the skin
Removal of factors causing stress, dullness, sagginess, puffiness and discoloration of the skin
If you are desperate to get back your youthful looks and skin's glow, this cream may seem to the perfect solution for you. However, you should understand that these claims are just words until they are proved with facts. Collect facts that justify these claims, before taking the decision of investing in it, to be satisfied with investing in the right product.
What does Skin Endear contain?
Though Skin Endear claims to be one of the best injection-free anti-ageing solutions in the industry, it doesn't justify its claims properly. This is because the product doesn't mention about its ingredients at all on its site or on its package. This is a huge setback for the product because the lack of information on contents has a deep impact on its credibility and integrity. Without knowing the contents, it is impossible for us to recommend this product to our readers.
Pricing of Skin Endear
Skin Endear Anti-Ageing Cream is available on a 14-day free trial. To avail the same, you need to subscribe and pay $4.95 towards shipping charges. Don't like the trial product? Cancel your subscription within the trial offer, without fail. If you don't, your credit card will be charged $89.95 towards the full retail price of the cream. As part of the auto-shipment policy, you will also need to pay $89.95 +$4.95 every month for the shipments that are sent to you. Frustrated with these huge costs? Call 855-791-1899 or email cs@skinendear.com at the earliest, to cancel your subscription.
Bottom Line
We believe that Skin Endear Anti-Ageing Cream doesn't deserve your money's worth because it is not transparent to its users about its contents. The complex cancellation/auto-shipment rules and steep prices add more risk to the already-fishy product.