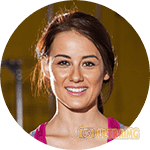 Skin Essentials is one of the anti-aging creams that promise to give you back firm, tight, radiant and youthful skin within a short span of time. It claims that its results are better than costly treatments like Botox and other surgical procedures.
We do feel good when we hear these tall promise; however, before investing our hard-earned money here, we should conduct proper analysis and check if these claims are true or if the cream is bound by any hidden terms. Read our review here to know if this cream is worth your money or not.
What does Skin Essentials claim?
When you read through the website of Skin Essentials, we will be pleasantly surprised to know that the cream promises the following benefits:
Visible reduction in the number of wrinkles and fine lines (by 84%)
Overall improvement in the skin's potential to produce collagen (by 95%)
Visible reduction in the appearance of dark circles (by 73%)
How do we know if these claims are true or not? The website doesn't inform how Skin Essentials has arrived at these percentages, so we have to resort to other factors like price, ingredients, and other hidden terms to check the credibility of these claims.
What does Skin Essentials contain?
We only know that Skin Essentials contains Bisophere and QuSome. We are unsure of any other information regarding the ingredients. The website and the label don't specify anything else. Therefore, it becomes very difficult for us to assess if the cream would be effective on your skin or not. When a product doesn't specify its ingredients and their dosages in detail, it is safe to stay away from it, as you don't want to take any risks with your skin.
Pricing of Skin Essentials
Skin Essentials is available for free (though you need to pay a shipping fee of £2.95) for 14 days. During this period, you also need to cancel your subscription at this time, if you don't want to pay a hefty charge of £79.95 at the end of the 14th day towards the full retail price of the product. If you read the terms carefully, Skin Essentials operates according to an auto-ship program. So, you will continue to receive monthly shipments of the cream, for which you have to cough up huge charges month on month. Shipments will continue until you cancel your subscription completely. You can cancel your subscription by contacting Skin Essentials on 0808-187-1023 or at support@new-skinessentials.com.
Bottom Line
We must admit that we are not convinced about Skin Essentials because it doesn't specify its ingredients clearly. We are afraid that the cream could contain elements that could cause dangers to your skin as there are quite a few risks associated with this product. The price terms are not very clear, either, and you can get into a trap if you don't read the terms and conditions properly. The steep price of the cream makes matters worse for it. We don't think that it would be advisable to invest a huge sum in a product that is ambiguous about its information.