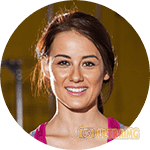 "youthful-looking skin within few days," "restores glow, suppleness, softness and firmness!" This is exactly what Skin Opulent Anti-Ageing Cream claims in their sales page. It claims to remove all the ageing spots by its peptide-rich ingredients and scientific formulae without the expensive Botox.
Should believe the claims made by Skin Opulent? Is this cream different from its fake counterparts? Read on to find out more about its features.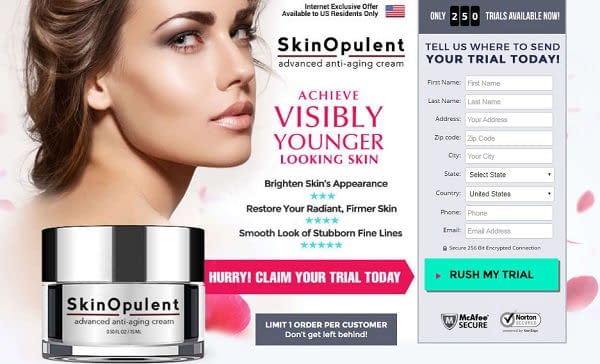 What does Skin Opulent claim?
Skin Opulent's website is a repository of claims explaining about the goodness of the cream and the benefits that it can provide it to its regular users. When you use this cream regularly, you will notice a visible change in the following areas, according to its makers:
Considerable improvement in the tone, texture, firmness, tightness and immunity levels of the skin
Visible reduction in the appearance of wrinkles, dark circles, fine lines and other ageing spots
Overall improvement in the moisture content and hydration levels of the skin
Improvement in the skin's collagen and elastin producing capacity
Removal of factors causing stress, discoloration, dullness, breakage and sagginess of the skin
It is quite natural for you to get tempted by these impressive claims. However, it is important to understand that you should never be complacent in matters related to your skin. Hence, analyse to find facts that justify and authenticate these claims before taking the final call.
What does Skin Opulent contain?
In spite of claiming to be one of the best injection-free solutions in the market, Skin Opulent doesn't mention anything about its ingredients, on its website. We were in for a shock when we checked the site to know more about the cream's contents. Since the contents are not revealed, there are high chances for harsh chemicals to be present in them. If that's the case, this cream becomes dangerous for people with sensitive skin. We are not sure if the ingredients are tested, natural or scientific. Hence, we would never recommend this cream for our readers.
Pricing of Skin Opulent
You need to subscribe and pay $4.95 towards shipping charges, to try out the 14-day free trial offer of Skin Opulent. Not happy with the trial product? Remember to cancel your subscription within these 14 days to avoid huge charges in the future. If you don't, your credit card will be charged $89.95 at the end of the 14th day towards full price of the cream. That's not all to it! You are automatically signed in for the auto-shipment policy of the cream as well. Therefore, once in every 30 days, you will receive the cream delivered at your place. Your card will be charged $94.90 every month for the same. You can call (877)-738-3861 or email to cs@skinopulent.com to cancel your subscription.
Bottom Line
We would never Skin Opulent for you because there is a lot of ambiguity and risk surrounding this product.