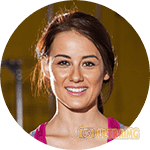 I know you are frustrated about seeing wrinkles and dark circles on your face.But don't be overwhelmed after seeing the attractive sales page of Skin Scientific Revitalizing Moisturizer.
The site is full of promises and claims about the positive impacts that the cream brings. It claims that it can give back the glow and youthful looks on your face within a few days of application and it's the best injection-free solutions in the market.
But how true are these claims? Read on to know more about the cream's cost and components. This will help you decide if this is the right product for you.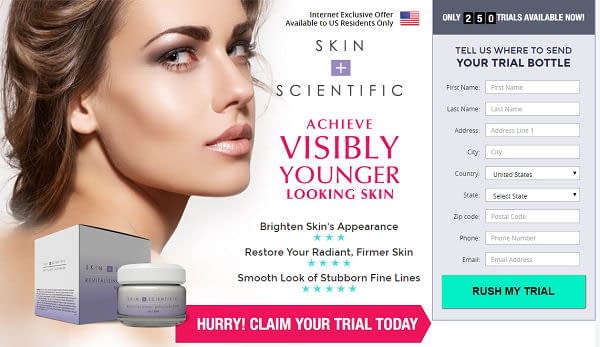 What does Skin Scientific claim?
According to the site, you will get the following benefits when you use this cream regularly:
Overall improvement in the firmness, tightness, brightness and immunity levels of the skin
Considerable improvement in the nourishment and hydration levels of the skin
Visible reduction in the number of wrinkles, dark circles, fine lines and other ageing spots
Overall improvement in the skin's potential to produce collagen and elastin
Eradication of elements that cause stress, fatigue, dullness and discoloration of the skin
Ensure that you collect proper facts to validate and authenticate these claims. This will give you the satisfaction of investing in the right product.
What does Skin Scientific contain?
When you look at the website to check the cream's ingredients, you are in for a big disappointment. We only get to hear terms like "active ingredients" and "peptide-rich serum" from the site. The cream claims to deliver whole collagen molecules to your skin for effective results. However, it doesn't tell anything about the ingredients which would enable it to do so. There is a lot of ambiguity and confusion surrounding the effectiveness and authenticity of this cream.
Pricing of Skin Scientific
For subscribing to the 14-day free trial offer of Skin Scientific, you need to pay an initial shipping charge worth $4.99. If you aren't happy with the trial product sent to you, remember to cancel your subscription within these 14 days. If you don't, your credit card will be charged $89.92 towards full usage charges. You are automatically part of the auto-shipment policy of Skin Scientific as well. So, once in every 30 days, you will receive shipments of this cream at your place. You need to pay $89.92 + $4.99 for the same. To save costs, you need to call 844-238-3073 and cancel your subscription at the earliest.
Bottom Line
Skin Scientific fails miserably in the aspect of declaring its ingredients. Since we don't know the contents, it becomes extremely impossible for us to recommend this cream for our readers. The high costs and complex terms prove to add to the risk of this already tricky product. So, this product doesn't deserve your money's worth.