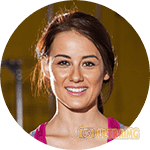 SkinFreshMD Skin Cream is an anti-ageing product that promises you youthful looking skin in the most natural way, within a short period of application. This cream makes some tall promises on its site.
It claims to give better results than Botox. It also boasts of being the secret behind the ageless beauty and glow of many celebrities.
However impressive and attractive these claims may sound, you should never trust them without having proper facts to validate them. You can understand more about this cream only when you understand its features, cost and components. Read on to know more.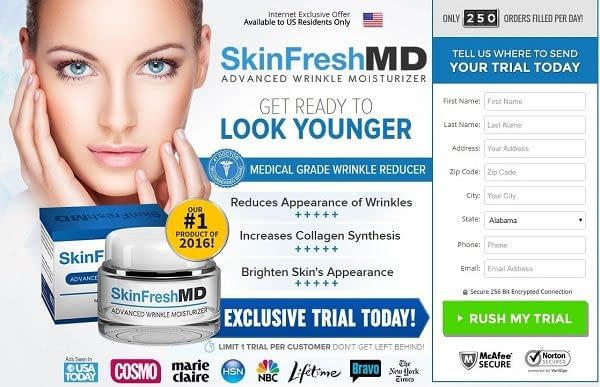 What does SkinFreshMD claim?
When you visit the website of SkinFreshMD Anti-Aging Cream, you will be thrilled to notice that regular users are entitled to the following benefits:
reduction in the number of wrinkles and fine lines
improvement in the skin's potential to produce collagen
reduction in the number of dark circles
Yes, these claims may look like the perfect answer for all your ageing related problems. However, if you should understand that these claims are mere words if they are not proved. You should never trust these claims unless there are facts and figures to prove them. Never invest your hard-earned money in a product until you are fully convinced about its authenticity.
What does SkinFreshMD Face Cream contain?
The website of SkinFreshMD does mention about using natural, effective and scientific ingredients to restore the firmness and softness of your skin. Unfortunately, it doesn't mention about the list of components anywhere, which makes it very difficult for us to test its authenticity. At one place, the site mentions that the ingredients use "collagen molecules" to enter into the deepest layers of your skin. These details are not enough for us to know if this cream is genuine or not. Therefore, we would never recommend this product to our readers.
Pricing of SkinFreshMD Cream
SkinFreshMD is available on a 18-day free trial. To try this, you have to pay a one-time processing fee of shipping which is $4.95. If you are not satisfied with the cream, remember to cancel it within these 14 days. If you don't, your credit card will be charged $97.67 towards the full month's usage charges. This is not the end to your financial woes. You are automatically signed in for the auto-shipment of the product as well. Hence, once in every 30 days, you will receive shipments of the cream at your place. For this, you need to pay $97.67 every month. To cancel your subscription anytime, you can call 888-510-2382 or email support@skinfreshmd-offer.com
Bottom Line
SkinFreshMD fails miserably when it comes to declaring its ingredients openly. For this precise reason, you shouldn't place your trust in it. Also, the cream is too steeply priced and comes with a lot of complex cancellation rules, which make it a highly confusing product. There are many other simple, effective and transparent anti-ageing beauty products that are worth your trial; therefore, please stay away from this.