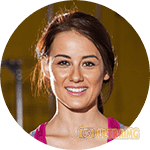 There are quite a few beauty and skincare products in the market today that promise to give you back your youthful skin. These creams promise to beat all ageing symptoms on your skin and make you feel radiant once again.
Truvaderm is one such product that has been making tall claims about being a powerful anti-ageing solution for your skin.
Can you believe the claims made by this product? Is it worth investing your money in this product? Here, we have covered some of the major features of this product and given our recommendation as well to help you make the right choice.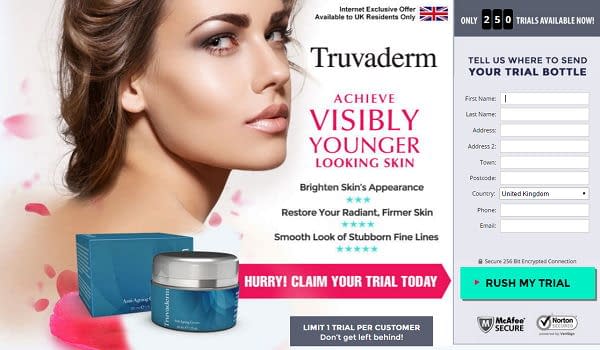 What does Truvaderm claim?
There are quite a lot of things that Truvaderm promises for the overall betterment and youthful nature of our skin. Some of its biggest claims are:
Improving the radiance and brightness of your skin
Bring back the firmness and tightness of skin and prevent it from sagging
Making all those stressful fine lines look smooth and clear
All facts need to be supported with proper backups, isn't it? Therefore, you should never take the decision of buying this product only by reading about its claims. You should be convinced enough to take this decision after authenticating these facts with features like the product's price and ingredients.
What is Truvaderm made of?
You will be disappointed if you search for ingredients in the package of Truvaderm. The product doesn't have a label which mentions the list of ingredients and their dosages. There is not even a faint mention of these ingredients anywhere else, so it becomes extremely difficult to say if this product is genuine and if it would suit your skin or not. There is no way you can check if it contains any ingredients that you are allergic to; so it comes with a huge risk.
Pricing structure of Truvaderm
This is another ambiguous feature of Truvaderm. Though we know that the trial offer on this product lasts for 14 days and that you need to cancel your subscription within this time to avoid being charged exorbitant rates, we do not about the exact amount of charges. There is no mention about this on the website or the terms & conditions. Also, the other vague point that we know is that we need to cancel our subscription to avoid shipments being sent across to us monthly and paying for the same. Since the pricing details are unknown, we wouldn't recommend this product to you. Still, you may send an email to info@truvaderm.com for any queries. They don't have a phone number that you can reach out, so it should ring an alarm bell for you to stay out of this product.
Bottom Line
We don't know the ingredients; we don't know the price structure; we don't have a phone number to reach out to Truvaderm if you have any questions. Do we need to say more if this product is worth your money or not? We recommend you to look for other products that offer genuine terms and effective solutions for your skin.