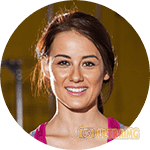 Vderma is an anti-wrinkle cream that promises to get into the basic cause of ageing spots and remove them permanently from your face by delivering whole collagen molecules to the skin. It aims to bring about a natural rejuvenation and glow on your skin.
Is this cream as good as it claims to be? Can we trust these claims? Read on to find answers to these questions.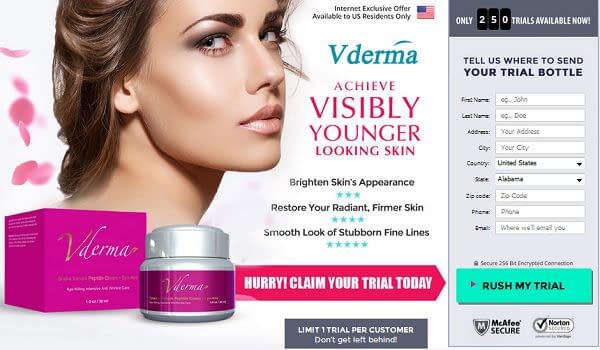 What does VDerma claim?
VDerma boasts of peptide-rich ingredients that act on the wrinkles and dark circles and remove them forever. This cream has an immediate lifting power that manages to give you the following benefits when you use it regularly:
Overall improvement in the firmness, tightness, brightness, tone and texture of the skin
Considerable improvement in the moisture content and hydration levels of the skin
Visible improvement in the skin's potential to produce collagen and elastin
Elimination of factors causing stress, discoloration, sagginess and puffiness of the skin
Considerable reduction in the appearance of wrinkles, dark circles, fine lines and other ageing spots
You have to do necessary groundwork to check if these claims are authentic. Have facts to support your theories. This will give you the satisfaction of investing your hard-earned money in the right product.
What does VDerma contain?
VDerma disappoints us quite heavily in the aspect related to its contents. When we checked its website, we couldn't find any information about its ingredients. The site does mention that its ingredients are rich in peptides. Peptides are part and parcel of all anti-ageing products. Therefore, we are not able to understand how different VDerma is, from its counterparts. The details about contents are incomplete, and hence we are not able to confirm the authenticity of this product.
Pricing of VDerma
To subscribe to the 14-day free trial offer of VDerma, you need to pay shipping charges worth $4.95. Not happy with the trial product? Cancel your subscription within these 14 days without fail. If you don't, your card will be charged $93.99 towards the full usage charges. As part of VDerma's auto-shipment policy, you will continue to get the cream once in every 30 days. You need to pay $93.99 +$4.95 every month for the same. To cancel your subscription at the earliest, you have to call (844)-902-1553.
Bottom Line
VDerma Anti-Wrinkle Cream claims to be different from its counterparts. However, its website doesn't contain any information that justifies these claims. There are no details about the contents or their compositions, which makes us quite worried. We feel that VDerma is not authentic enough for you to place your trust in it. There are quite a few risks associated with this product, which make it all the more complex than it already is.