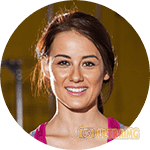 There are quite a few anti-ageing skincare solutions in the market that promise to give you back your young-looking and firm skin without these use of any injections or costly treatments like Botox. Vella Visage Ageless Eye Revitalizer is one of them.
While it is good to hear such claims, one should understand that these products come with a lot of risks as well. When you come across such beauty products that are available on a trial basis, you should take extra care to read through all the terms and be aware of what you are signing up for.
Some factors of Vella Visage skincare cream are reviewed by us in the following section, to help you decide if this is worth your money or not.
What does Vella Visage claim?
The sales page of Vella Visage contains quite a few impressive claims like the following:
Bringing a smoothening impact on the stubborn lines on your skin
Bringing back the radiance and firmness of your skin, making it look young
Improving your skin texture and making it look bright
These claims are great to read on paper; however, when it is not supported by valid facts and proofs, it loses its value. If you are looking to purchase an anti-ageing cream, you need to be sure that you read between the lines and understand more about the offers to make the right choice. You need to remember that these products don't come cheap and hence it requires a lot of detailed research on your side to be sure that the claims are justified.
What Vella Visage is made of?
You can quickly decide whether a product is authentic and suitable for your skin or not, by checking the label or list of ingredients. If you are planning to follow the same approach with Vella Visage, you will be disappointed because there is absolutely no information about its ingredients and dosages. You are in no position to check if the claims made by the cream are true or not. In addition to the ambiguity surrounding the list of ingredients, there is a huge risk that comes with this product. It could contain some items that are hazardous to your skin. Do you believe that such a product is worth your money?
Pricing of Vella Visage
Vella Visage is available on a trial basis for 14 days. This doesn't mean that you get the product free of cost. You need to pay the initial shipping fee of $5.95. After the 14th day, you will be charged with a hefty bill of $93.12, if you have not cancelled your subscription within this time. The only good thing about Vella Visage is that its terms don't speak of an auto-ship policy. For all queries about this cream, you can call 888-248-0199 or send an email to support@vellavisage.com
Bottom Line
When a product doesn't have any information about its ingredients, doesn't support its claims with valid facts and comes with a trial offer that is combined with a hidden cost structure, your hard-earned money certainly doesn't deserve that product. We would recommend you to look for better and more affordable alternatives to remove all symptoms of skin -ageing.