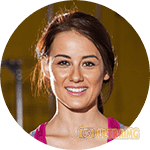 Vinetics C Skin Cream promises to be the ideal solution for you. It is a new anti-ageing beauty solution that claims to bring back the brightness and firmness on your face in the most natural way.
Promising claims, aren't they? However, you should use your judgement and analyse factors like the cost, components and other features, so that you can check its authenticity.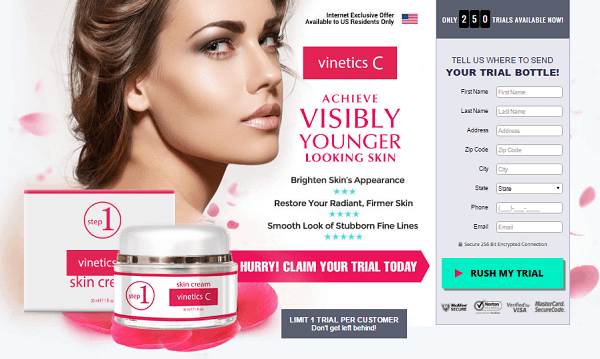 What does Vinetics C Skin Cream claim?
Vinetics C Skin Cream promises to deliver whole collagen molecules to your skin, making it look more bright and young. If you are looking for a natural rejuvenation in your skin, Vinetics promises you the following benefits:
Overall improvement in the tone, texture, brightness, firmness and immunity levels of the skin
Considerable improvement in the moisture content and hydration levels of the skin
Considerable reduction in the appearance of wrinkles, fine lines, dark circles and other ageing spots
Removal of elements causing stress, breakage, sagginess and discoloration of skin
Considerable improvement in the skin's potential to produce collagen and elastin
You might be thrilled to know that you would get these benefits without resorting to any costly surgical procedures or needles. This shouldn't tempt you to believe these claims without any facts. Let us proceed to check the other features of this cream.
What does Vinetics C Skin Cream contain?
Vinetics C Skin Cream claims to use active ingredients to replenish, vitalize and moisturise one's skin naturally. When we look at the cream's website to know of its components, we didn't find any information. We must admit that we are disappointed with the cream for not revealing its ingredients in spite of making tall claims. The claims are not justified and readers are left with a lot of ambiguity regarding the authenticity and effectiveness of this cream.
Pricing of What does Vinetics C Skin Cream contain?
Vinetics C Skin Cream is available on a 17-day free evaluation trial. To try this, you need to pay $4.95 towards shipping charges. Ensure that you cancel your subscription within the trial period to avoid huge charges. If you don't, your credit card will be charged $84.84 at the end of the 17th day towards full usage charges. You are automatically part of the auto-ship policy of the cream as well. Therefore, once in every 30 days, you will continue to receive shipments of Vinetics, for you which you have to pay $84.84 + $4.95. To get rid of these exorbitant charges, you can send an email to support@premiumskincaretoday.com and cancel your subscription at the earliest.
Bottom Line
Vinetics C Skin Cream is one of those products that make tall claims but do nothing to justify these. We would never recommend this product for our readers because the cream doesn't reveal its ingredients openly on its site. The ridiculous price structure and tricky auto-shipment terms make things worse for this cream. Hence, we suggest you look for better and more effective products for the betterment of your skin.