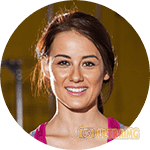 Visible Allure Anti-Aging Serum, as its name suggests, promises its potential users that it helps them to beat their age and make them look young forever. It is easy to get carried away by these claims; however, what stops us from believing this cream upfront is that it is a product that is available on trial. We have not had great experiences with trial-offer products in the past; therefore, we would like to review the cream in the light of various factors and then take a call if it deserves to be invested in or not.
What does Visible Allure claim?
The website of Visible Allure says that it can work wonders on your skin within a short span of time. This cream promises the following benefits for your skin:
Considerable improvement of wrinkles and eliminating them permanently through scientific formulae, without the help of Botox
Improves the overall health of your skin by 92% within 28 days of usage
Reduces wrinkles by a massive 84% within just 28 days of usage
These are some strong claims indeed. It is easy for you to get carried away and invest in this cream right away by reading these claims. However, we are here to warn you that these claims could be just sweet words to make you sign up for their costly trials. Therefore, you should exercise caution and review the cream regarding its price, components, terms and other features to know if it deserves your money's worth or not.
What does Visible Allure contain?
One of the first checks that you have to perform to check the authenticity of cream is to check its label to see the details about its ingredients. However, Visible Allure disappoints one and all heavily in this regard. There is no mention about the ingredients on the package. Therefore, we have no idea if this cream would be effective on your skin or not. Also, since there are no ingredients mentioned, we are afraid that the cream could contain certain components which might cause damages to your skin.
Price
Visible Allure is available for trial for ten days. You need to pay a shipping fee of $4.89 to try the product first. You also need to cancel your sign-up before these 14 days, as failure to do so will attract a bill of $139.97 that you are liable to pay at the end of the 16th day. To add to your woes, you will find that shipment worth $93.89 will reach you every month (auto-ship program) until you cancel your subscription, leading to heavy financial losses for you. You can contact 877-905-3406 or cs@alluringskincarenow.com for any queries that you might have.
Bottom Line
Visible Allure comes with two main demerits – lack of information about its ingredients and very high pricing. Not many people would be willing to invest such a huge sum in a facial cream when they don't know the fundamental ingredients. Therefore, we would recommend you to look for other products that are cost-effective and transparent about their terms and components, so that you can be assured that you are investing your money in the right place.