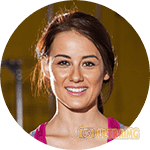 Hello ladies, today, I'm going to review another beauty product claiming to bring back your glow and freshness. Vitrixa Select also known as Vitrixa Select Ageless Serum is yet another beauty cream claiming to make you look young, fair and fresh. According to its claims, you'll get rid of wrinkles, crinkles, dark spots and circles without paying several thousand dollars to the plastic surgeon. It is quite obvious that all these claims look great but how can we believe in these claims. To verify these claims, I'll thoroughly examine the salient features of this cream. I'll check its ingredients, price and other things to make an idea about the claims of this product.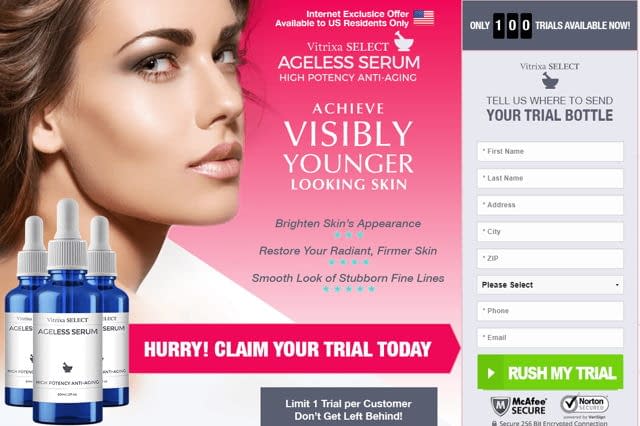 Claims of Vitrixa Select
It offers inject-free solution to all the issues associated with the skin. It was just amazing when I read their claims. They say that this cream will reduce the issues of fine lines and wrinkles by 84%, it will enhance the production of collagen by 95% and it will reduce the dark circles by 73%. All these claims are fabulous but I can't believe them without verifying them. I'll go through the ingredients of the product to verify its claims. So let's see what Vitrixa Select is made of.
Ingredients of Vitrixa Select
When I visited the site, I did get nothing. It only describes that the manufacturer uses the scientifically proven components. However, this information is not enough to understand how it will help to improve the skin. I can't make an idea without knowing about the ingredients. So, for me, this product seems to highly ambiguous and full of risks. So you should never buy or use this product.
Cost of Vitrixa Select
As far as the price of Vitrixa Select is concerned, it comes up with hidden charges. If you want to understand the pricing structure, you'll have to go through the terms and condition section. The manufacturer claims that the product is available on a 14 days free trial period. However, it is a false claim. In fact, they will deduct $89.99 on the 14th day through your credit card. In addition to that, they will deduct this amount every month because it is a monthly subscription. To stay safe, you must cancel the subscription as soon as possible by calling (888) 393-5920 or emailing them at service@vitrixa.com
Final thought
As far I'm concerned, I will never recommend this Vitrixa Select cream to my readers. It comes up with high risks and hidden charges so you should never buy this product.