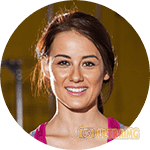 Vlamorous helps to bring back your skin radiant and glow within a short period of time. The makers of the anti ageing cream claims that they use scientifically proven formula to make the cream. It also claims to reduce or even remove the ageing signs such as sagginess, wrinkles and crinkles from the skin.
Let me judge how much we can trust Vlamorous. In this article, I'll also review its ingredients and how these can prove effective in reviving the freshness of the skin. I'll also advice you whether you should use this product and why. So, let me start my review.
What are the claims of Vlamorous?
According to the manufacturer, you'll get a smooth skin free of any horizontal, fine or stress lines. Your skin will become glary and glowing. It also deals with the pigmentation issues and makes your skin look better than ever. It also helps to improve the texture, tone and it also lightens the skin complexion. Besides, it removes the dark spots and wrinkles. However, all these claims look too good but they had to be testified for their authenticity. Let's judge their credibility on the basis of the ingredients of the product.
Ingredients of Vlamorous
You can tell about the credibility of any product by checking and verifying its ingredients. But in the case of Vlamorous, I don't find any information. Of course, without ingredient information, I'll not be able to verify the claims of the product. I can't assure whether it will help to remove the aging signs and other similar issues with the skin. This information is really necessary to know about the utility and effectiveness of the cream. So, I'm not able to give my opinion about the authenticity of the ingredients. I'll never recommend this product to my viewers.
Price of Vlamorous
The bad thing about the product is that its web site doesn't provide any information about the pricing structure upfront. It do tell anything about the auto shipment policy but in VERY TINY letter in check out page.
The T&C mentions that after 14 days your card will be charged $97.83. And if you don't cancel withing 14 days, then you will be enrolled in auto ship program where you will be charged every 30 days. To cancel within 14 days, call (855)772-7556 or email them at customerservice@vlamorous.com
This aspect makes the product more ambiguous. Such a thing just made me curious about the authenticity of the product and I got a gut feeling that the product is deceptive in its nature. It is not wise to buy Vlamorous.
Final thought
The aspects like high price, hidden ingredients and a complex shipping process makes Vlamorous. In my opinion, it's not worth your hard earned money. You can use any other cheap and better serum to improve your skin condition. Many of such creams are available in the market.