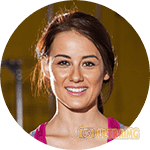 Youth Renu Eye Complex Serum seems to be the answer to all your ageing worries. The serum promises to make your eyes full of life within a short period of application. It also claims to act on the skin in and around the eyes, giving an overall lift for your face.
Planning to invest in this so that you look several years younger and make your friends go green with envy? Before making such a big and costly decision, it is only natural that you know more about this product, isn't it? So, read on to know the details.
What does Youth Renu claim?
Though the product is predominantly an eye serum, it claims to act on all the ageing symptoms of your skin like wrinkles and dark circles. Therefore, it promises to give you youthful, firm and glowing skin with just about a month of application. Here are the claims that the product makes on its website:
Up to 84% reduction in wrinkles and dark circles
Up to 95% improvement in the skin's potential to produce collagen
Up to 73% improvement in the disappearance of dark circles
Are these claims authentic? How did the makers arrive at these percentages so precisely? Are there some studies to prove these numbers and facts? These are the questions that you need to ask yourself so that you can be sure that the product is genuine. Let us now look at some of the components that are used to make this serum.
What does Youth Renu contain?
We are quite disappointed and upset that we have not found any details about the ingredients used in the Youth Renu Eye Serum. The website is very vague when it comes to mentioning about the components. Is it possible to vouch for the effectiveness of a product without even knowing what it is made up of? Definitely not! Hence, we candidly admit that we would never recommend this Youth Renu product for users who are looking for answers for their ageing symptoms.
Pricing of Youth Renu
The "terms and conditions" section of the site gives us details about the pricing structure of this eye serum. It is available on a free trial basis for 14 days. To avail this, you need to pay a one-time processing fee, details of which are not mentioned on the site! Remember to cancel your subscription within the trial offer. If you don't, your credit card will be charged $91.94 as the first month's usage charges. Further to this, you are automatically part of the auto-ship program as well. This means, your credit card will be charged $91.94 every month for the shipments delivered to you. Call 877-909-2949 or email at cs@youthrenueye.com to cancel your subscription anytime.
Bottom Line
As we already said, we would not recommend this Youth Renu Eye product because we don't know its components. This eye serum is associated with too many risks, and it is not worthy enough for you to invest such a huge sum in it.