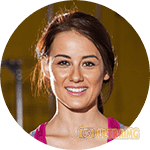 Youth Renu Recovery Face Cream is an anti-ageing beauty product that claims to give you radiant and beautiful skin in the most natural way. It claims to use path-breaking scientific formulae and effective ingredients.
Anyone reading these claims on the sales page will be hungry to buy the product. But how true are these claims? How effective is Youth Renu for restoring the firmness on your skin? Read on to know more.
What does Youth Renu Skin claim?
Youth Renu Recovery Face Cream claims to deliver whole collagen molecules to your skin. This way, it promises to give you a natural rejuvenation by acting on the basic causes of ageing and eradicating them. The cream's site promises the following benefits for its regular users:
Overall improvement in the tone, texture, firmness, brightness and tightness of the skin
Considerable improvement in the moisture content and hydration levels of the skin
Visible reduction in the appearance of dark circles, wrinkles, fine lines and other ageing spots
Overall improvement in the skin's ability to produce collagen and elastin
Eradicating all factors causing breakage, dullness, sagginess and discoloration of the skin
Now, let us look at the ingredients and cost structure to see if these claims are true and if this cream is authentic.
What does Youth Renu Skin contain?
Youth Renu mentions of using "active ingredients" and "peptide-rich serum" on its website. Apart from this, there is no mention of its ingredients anywhere on its site or package. With such limited information at our disposal, it is utterly impossible for us to confirm the authenticity of the cream. It could contain harsh chemicals as its contents, thereby making it unfit for people with sensitive skin. Since the product doesn't declare its contents, it raises a lot of questions about its integrity and authenticity.
Pricing of Youth Renu Skin
Youth Renu Recovery Face Cream is available on a 14-day free trial offer. To subscribe and avail the same, you need to pay $4.97 towards shipping charges. If you are not happy with the cream, remember to cancel your subscription within these 14 days. If you don't, at the end of the 14th day, your card will be charged $89.97 towards full usage charges.
That's not all! As part of Youth Renu's auto-shipment policy, you will continue to get the shipments once in every 30 days. You need to pay $89.97 every month for the same. Tired of these huge costs? Call 877-909-2783 and cancel your subscription at the earliest.
Bottom Line
We would never recommend Youth Renu for our readers because of three main reasons. Firstly, it doesn't spell out its ingredients openly. Secondly, it is priced close to a hundred dollars, which is quite steep, indeed. Thirdly, its terms related to cancellation and auto-shipment are confusing and tricky. We feel that you don't have to take such a big risk and invest your hard-earned money in this cream.