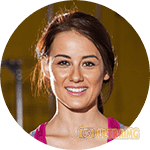 Yuth Anti Aging Serum is an anti-ageing cream which comes with a promise of reversing our ageing symptoms and giving us back a youthful glow on your face. If you are desperate to get rid of your wrinkles and fine lines, you would be tempted to invest in this cream.
Nevertheless, you should exercise caution and understand more about the cream to see if it is worth your money. As you analyse further, you will understand if there any hidden terms and conditions to this cream, that you need to be aware of.
What does Yuth Anti Aging Serum claim?
In a bid to remove all ageing symptoms from your skin and make you look young and vibrant, Yuth Anti Aging Serum makes the following claims to its potential users:
Overall improvement in youthful looks
Considerable improvement in smoothness of skin
Visible reduction in wrinkles and fine lines
Improvement in the skin's potential to produce collagen
Visible reduction in the appearance of dark circles
All of these claims do make you think that you will get back your Yuth Anti Aging Serum and radiant skin when you apply this cream. Wait, don't buy this cream in haste, because you need to know if these claims are credible or not. To understand the authenticity of these claims, study more about the cream's price and ingredients and then make a qualified decision.
What does Yuth Anti Aging Serum contain?
While analysing the ingredients of Yuth anti-ageing cream, we were quite disappointed to know that the only ingredients mentioned is are Syn-Coll, ReonaFlair, Syn-Ake, Hyaluronic Acid, Kojic Acid. The website claims that is works effectively on removing ageing spots based on clinical trial; however, without knowing anything about the dosages, it is very difficult to understand if this cream would be effective on your skin or not. The website or the label doesn't link to any clinical trial or any other data of the ingredients, which makes recommending this product difficult for us.
Pricing of Yuth Anti Aging Serum
Yuth Anti Aging Serum is available for a free trial for 14 days. You are required to pay a small sum towards the postage charges for trying this product. Remember to cancel your subscription within these 14 days. If you fail to do so, you will be shocked to receive a charge of $79.54 at the end of the 14th day for the first month of usage. Your charges don't end here. You are automatically enrolled in the auto-ship program of Yuth Anti Aging Serum. Therefore, you will continue to receive monthly shipments of the product in your home and the payment every month for the same goes up to a whopping $79.54. You need to pay this month on month until you cancel your subscription. Call up the company on (844) 568-0060 or email support@yuth-skintrial.com to cancel your subscription.
Bottom Line
Yuth Anti Aging Serum anti-ageing cream disappoints us heavily in two departments – ingredients and price. With ambiguous information about its components and steep pricing, we feel that you are in a much better place if you don't try this product. There are other alternatives that can do a better job for you at pocket-friendly prices and customer-friendly services and terms. Spend your time to look for such products.