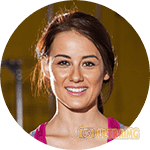 Ziladerm is yet another beauty cream that makes magical claims about re-vitalizing and refreshing the skin. It claims to bring back the youthful appearance without undergoing the knife of a plastic surgeon. According to the manufacturer, you just need to apply the cream and you'll get rid of all the wrinkles and crinkles. Besides, it will remove all the signs of the ageing. So it looks like a miraculous cream as far as I'm concerned. But whether it's worth your precious money or not? To verify its claims and to save you from any fraud, I'll examine its ingredients, pricing structure and other important aspects. After that, I'll tell you whether you should use it or not. So, let's start our journey.
Claims of Ziladerm
As clear from its name, it will help to remove the wrinkles. Furthermore, they claim that it is the beauty secret of several Hollywood celebrities. The manufacturer claims that it will help to remove the wrinkles, stress or horizontal lines by 84%, improve the collagen production by 95% and reduce the issue of dark circles by 73%.
Apparently, all these things look really impressive. But should we trust Ziladerm only because they claim them or should we verify all these claims. Let me testify all these claims by analyzing the composition of the product closely.
Ingredients of Ziladerm
What I got from the manufacturer's site was not enough to verify the claims. In fact, it was a total disappointment for me. They only describe that they follow a Proprietary Bisophere combined with a QuSome delivery system but it is never enough to verify the claims. We don't know about the actual ingredients, their ratio and composition, so we can't tell whether the product is useful or not. As a matter of fact, this information is not only incomplete but it also makes the use of the product highly risky.
Price of Ziladerm
As far the price of the product is considered, it is also dubious. For complete information regarding the price, you'll have to go through the term and conditions section. According to their claim, it is a 14-day free trial product. But actually you'll have to pay for the product. You'll have to pay $4.95 as the shipping charges. In addition to that, you'll also have to pay $89.69 for Ziladerm. In fact, they will deduct the amount through your credit card on the 14th day of the subscription. Besides, they will also charge you $89.69 every month for the package. So you must be vigilant in this respect. If you don't like or want the product, you can cancel it but remember to cancel it within 14 days of the subscription. To cancel your package, you can contact them through phone on 1-844-736-7763 or email at support@zilaskinoffer.com. And please try to cancel your subscription ASAP.
Final thought
Keep in mind the fact that free cheese is only in the rat's trap. So this product also comes up with the hidden charges. And you can't trust a product without knowing and verifying the ingredients. As far as I'm concerned, I'll never recommend this product, Ziladerm to my readers. Stay away from this product and also keep your hard earned money safe.