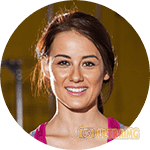 ZKO Skincare, an anti ageing product, claims to re-vitalizing the skin and removing all the wrinkles, crinkles and the stress lines. Over and above this, it will turn your skin into young, fair and fresh skin within no time at all. All these claims look perfect but how this cream can bring these changes.
However, I can't believe them without verifying them. Let me judge how much the claims are authentic and true. So let's have a look at the cream's ingredients and other things carefully. So, let's start our journey.
What are the claims of ZKO Skincare?
Like all other beauty products, it also makes several claims. The makers of the cream say that you'll experience amazing changes in your skin tone and texture, if you'll use it regularly. We are told that this cream will make our skin smoother, get rid of the lines on our faces, make our skin firmer and also make it radiant and bright again.
According to the information on the web site, ZKO Skincare will reduce lines and help prevent the formation of wrinkles, make your skin look more radiant, make your skin firmer and generally improve your skin tone, giving you a healthier glow. However, I can't believe these claims until I verify them on the basis of the ingredients of the serum. I'll then tell you whether you should use it or not.
Ingredients of ZKO Skincare
Without knowing the ingredients of the ZKO Skincare, it is impossible to know if the above claims can be substantiated or not. It is only natural to want to know what goes into a cream or lotion that you are going to put on your body. After all, it could turn out that this product could do you more harm than good. Despite this, we could not find any details of the active ingredients of this product anywhere. Therefore it is not a good idea to buy this product for that reason alone.
Price of ZKO Skincare
For complete information regarding the price, you'll have to go through the term and conditions section. According to their claim, it is a 14-day free trial product. But actually you'll have to pay for the product. You'll have to pay $4.99 as the shipping charges. In addition to that, you'll also have to pay $89.92 for the product. In fact, they will deduct the amount through your credit card on the 14th day of the subscription. Besides, they will also charge you $4.99+ $89.92 every month for the package. So you must be vigilant in this respect. If you don't like or want the product, you can cancel it but remember to cancel it within 14 days of the subscription. To cancel your package, you can contact them through phone at (855) 677-5507 or email at cs@zkoskincare.com.
Conclusion
This particular product looks really ambiguous and it is actually accompanied by various hidden facts and charges. I'll not allow you to throw away your hard earned money. ZKO Skincare is really high priced cream and the seller is also adapting deceptive ways to get the money so I'll never recommend this product to my readers.