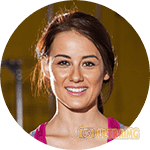 Clarisonic is a well known skin care brand famous for it's facial cleansing brush. The company is currently owned by L'Oreal Corporation who bought Clarisonic in 2011. Clarisonic was originally introduced in the year of 2004, and the brand claims it's cleanser to be more effective than manual cleansing. Though their focus is on cleansing brush, they also introduced a new device known as skin serum infuser which is designed to deliver the topical products deeper into the skin.
Popular Products of Clarisonic
Clarisonic's most selling product is Clarisonic Mia 1. They also have version 2 and 3 model known as Clarisonic Mia 2 and Clarisonic Mia 3. All these device are facial cleansers designed to clean pores and each have different speed setup. Clarisonic Mia 1 have Speed 2 only, while Clarisonic Mia 2 have two adjustable speed, Speed 1 & Speed 2 and Clarisonic Mia 3 have three adjustable speed; Speed 1, 2 and 3.
Each speed has different purpose shown in table below:
How Does Clarisonic Device Work?
Unlike normal skin brushes which rotates in circular motion, Clarisonic device uses patented sonic technology known as Clarisonic Sonic Method.
This sonic technology uses sonic frequency which cause oscillation of 200 to 350 movements per second.
What's So Special About Clarisonic's Patented Sonic Frequency?
This Clarisonic product stands out from the rest of the product solely because of this patented technology and benefits from it.
The benefits are:
This patented sonic method makes Clarisonic to work in compatible with skin's natural elasticity
It does not cause friction and any permanent damage to the skin
Because of this patented technology, Clarisonic cleans the skin 6x (6 times) better than manual cleansing
As a result of clean pores, topical skin products are absorbed more deeper into the skin. This is backed by clinical studies conducted by Clarison. The result of clinical study shows that Vitmain C was absorbed 61% more in people who used Clarison pore cleanser than in people who used manual cleansing.
Clinical Study On Clarisonic's Products
The company itself conducted clinical study on its' product. One study was conducted to find the cleansing efficacy of a sonic brush vs manual cleansing.
The study was conducted on 20 subjects consisting of women between 18-65 years of age. All the subjects' skin (both side of the cheek) was applied with Sebollution, a kind of pollutants mixed with grease or oils typical of human sebum. Then one side was cleansed by Clarisonic while the other side with manual cleansing method.
The result came out with huge difference in the amount of pollutants removed from the skin. Sonic brush able to removed 35.8 times more pollutants than manual cleansing in the subjects.
Their sonic applicator also proved to be effective as well. A comparative study between manual application of skin serum vs application via sonic applicator shows that sonic applicator is more effective in increasing gross skin elasticity and reduction in wrinkle count.
The positive result is obviously due to that fact that Clarison's sonic applicator helps the ingredients in topical skin products to be delivered deep into the skin.
Review from Users Who Have Used The Product
In Amazon, Clarisonic's best selling product Clarisonic Mia 1 got good rating of 4.6 out of 5 stars. 73% gave it a 5 star rating while only 7% gave it a 1 star rating.
The reviews from Clarisonic Mia 1 user are mostly of getting positive results after using the product. One user reported getting soft skin with no more dryness and redness just after a week of using Clarisonic.
Negative reviews are mostly product's technical related related issues, like battery nor recharging, bad battery, battery dying off quick, device not turning on etc. These issues most likely occur if the products are NOT real but counterfeit. So it's recommended to buy the product from Clarisonic's official website, clarisonic.com
Have anything to say about Clarisonic Products? Share your review on comment section below.