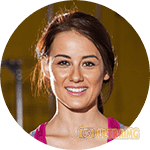 Unlike other regular soap bars, pure glycerin soaps are all-natural. They do not contain alcohol or chemical-based ingredients that can irritate your skin. This makes glycerin soaps a great choice, especially for those with dry and sensitive skin.
Our skin's natural oils are stripped off when we bathe. Glycerin prevents drying by locking in the skin's moisture and providing nourishment to our skin. It is also non-greasy, making it an excellent option for those with oily or combination skin as well.
Before we discuss in detail the best glycerin soaps, let us understand, what is glycerin?
Glycerin is an 'accidental' discovery. It was discovered by a Swedish chemist in 1779, who found the fat as glycerin while heating a mixture of olive oil.
Glycerin is derived from plant-based oils that are found naturally in fermented items like beer, wine, and bread. It has been used as a soap base for centuries in the process of soap making. Soaps are created by heating plant oils and then allowing the mixture to cool down that hardens into soap bars.
Let us now take a look at the five best glycerin soaps.
OUR EARTH'S SECRETS' ORGANIC OIL CLEAR GLYCERIN (MELT AND POUR SOAP BASE)
Our Earth's Secrets' Organic oil clear glycerin comes packed in a 2-pound package. It is a melt and pours soap base that is used for making handmade soaps at home. It is fragrance-free, which works great on those with sensitive skin. This also allows you to add any scents you like during your soap making process, so the fragrance is pure.
Unlike the majority of other soaps, Organic oil clear glycerin is a lye-based soap. It is naturally antibacterial and antimicrobial. There are no animal by-products in this soap base. Only plant-based ingredients like coconut oil and palm oils are used in the product.
You can make your soap using this soap base. All you need are some essential oils, coloring, and some fragrance to create soaps that you can gift your loved ones. A 2-pound soap base can give about 12 bars about the size of a playing card.
Our Earth's Secrets' Organic oil Clear glycerine soap base was originated in the United States. This product is free of soybean and can be used on the face, hands, and body. It is priced at $16.95.
Its ingredients include organic coconut oil, organic Palm oil, glycerin, sorbital as a moisturizer and sorbitan oleate as an emulsifier, oat protein as a conditioner, sodium hydroxide, propylene glycol, and purified water.
PROS
The soap is made using certified organic oils. It is free of soybean, no SLS and SLES have been used in the making of this product. It is a purely vegetarian product and gluten-free.
The soap is hypoallergenic, which means it is gentle on your skin and unlikely to cause rashes and other allergic reactions. It is also non-comedogenic, which suggests that it will not clog any pores on your skin.
This soap base is great for making homemade soaps. The base is extremely easy to create soaps and perfect for craft projects with kids at home.
CONS
Some users complain it is way too pricey for a soap base. When you add essential oils and fragrances, the overall cost becomes too expensive for a bar of handmade soap.
The product has been made using organic oils such as coconut oil and palm oil, but it is not certified wholly as an organic product.
PEARS NATURAL GLYCERIN TRANSPARENT SOAP
Pears is recognized as the first transparent soap in the world. Its history dates back to more than two hundred years ago when it was first molded by Andrew Pears in the year 1789, in London. It is also the first brand ever registered in the world.
It is a glycerine based soap made with natural ingredients. The unique feature of Pears natural glycerin soap is in the way it was crafted by Andrew Pears company when it was first created. Even in an era of high-speed manufacturing, Pears soap was handcrafted individually by hand, then polished and held against the light to check for any flaws by the naked eyes. The manufacturers made sure the Pears soap was truly a pure and transparent soap bar.
The original ingredients include glycerin, sodium palmitate, water, natural rosin, pears fragrance essence, sodium cocoate, rosemary, and thyme extracts.
Pears are now manufactured in India by Hindustan Unilever.
THE NEW PEARS FORMULA
In October 2009, Pears attracted much controversy over the new Pears formula that did not appeal much to its users, who have been using the old formula for decades. The customers complained of the alterations in texture and the strong aromatic scent of the new pears formula. Pears no longer claimed to be hypoallergenic and non-comedogenic, which are essential components for any skin product. They also dropped the description of the 3-month old aging process on the new formula pack.
In January 2010, a Facebook campaign was initiated by the Pears loyalists to recall the original Pears formula. Following this campaign, Pears assured the customers to bring back a new formula that will be close to the original Pears. In January 2010, Pears announced that it would not drop the new formula completely but deliver an improved version that will closely resemble the scent of the original Pears.
The new formula contains 24 ingredients, most of which are chemicals — wrapped in an inner cellophane packing.
PROS
Pears soaps are originally formulated to be mild and gentle on the skin. They balance the skin's moisture and cleanse without irritating the skin and causing tightness of the skin.
Pears soaps are dermatologically tested so that it is mild and gentle on your skin. Pears soaps are enriched with natural oils, and they are made using the ingredients that are kind on your skin.
CONS
The new Pears formula has disappointed many of its loyal customers, who have been using the soap for ages. The customers claim the new formula is nothing close to the original soap, for which many of them have abandoned the new formula soap.
LIFE OF THE PARTY, CLEAR GLYCERIN SOAP BASE
It is a natural and pure glycerin soap base that comes in white, neutral color. It is used as a soap base for making homemade soaps. It is very easy to make soaps at home, using this glycerin soap base. All you need to do is melt the glycerin in the microwave for a minute or so. Or if you like to use the stove, heat it over a double boiler on the stove. Add your choice of fragrance and color and pour it into a mold. You can also add some essential oils if you like. Once it is cooled down completely, you can unmold it and start using it immediately. This clear glycerine soap base makes for a fun time to create handmade soaps with kids at home. You can make DIY decorative soaps for special occasions like Christmas and Thanksgiving and use them for gifting your loved ones.
Most of the soaps contain lye in it. But this glycerin soap base is a melt and pour base, which means the lye is already treated and processed before you got them. There will be no traces of lye left in the soap base. So you do not have to worry about using all the safety precautions you need when using lye in the soap making process.
Lye is a strongly alkaline solution of potassium hydroxide used in the soap making process.
PROS
The soap moisturizes the skin, leaving it soft and supple.
This soap base is smooth and melts easily when heating, so it quickly absorbs color and fragrance. It works to create perfectly molded soaps, ideal for gifting or craft projects.
CONS
Some users complain of some additives like sulfates and parabens that are included in the list of ingredients for which they like to avoid. Priced at $16 for a plain glycerin soap base, some customers complain it is a little bit overpriced.
DIAL GLYCERIN BAR SOAP, POWER BERRIES
As the name suggests, Dial glycerin bar soap, power berries are infused with the goodness of berries like cranberry, raspberry and pomegranate extracts that provides your skin with rich antioxidants and protects them from skin damage. It is formulated with glycerin to provide nourishment for your skin, leaving it soft and beautiful. It's cleansing and hydration formula offers the perfect balance for a clean and deeply moisturized skin. It provides a rich, creamy lather to rinse away dirt and germs without drying out the skin.
Antioxidants are naturally occurring vitamins and minerals that protect your skin against free radicals. By free radicals, we mean the molecules in the environment that damages your skin, leading to aging skin, and wrinkles. So, with all the antioxidants like vitamins A, C, and E coming from all these berry extracts, you can be assured of beautiful, younger-looking skin. These antioxidants brighten up your skin, calm skin irritations, and smooth fine lines, giving you a more supple skin.
This soap does not dry out your skin as other soaps do. It is mildly scented and lathers well, and cleans entirely without leaving any residues. It is moderately priced.
PROS
The soap is a powerhouse of antioxidants that protects your skin from free radicals, thus preventing your skin against the aging skin and wrinkles.
CONS
The product is not easily available in departmental stores. It is more easily available online. So you have to get them online.
CRYSTAL GLYCERIN SOAP BARS, UNSCENTED
This crystal glycerine bars are being manufactured by the SFIC corporation in Concord CA, USA for the last 45 years now. These are natural and pure unscented glycerine bars. Crystal bars provide a rich lather that washes off your dirt, making you feel fresh and clean.
Crystal glycerine soap bars are hypoallergenic and non-comedogenic. This means the bars will not cause allergy on your skin and they will not clog pores. They are biodegradable, vegetarian, and do not contain soy products. The ingredients used in making this product are sustainably grown, and they are not tested on any animals for testing purposes.
The ingredients include coconut oil, palm oil, safflower oil, glycerin, oat protein, sorbitol propylene glycol, sorbitan oleate, sodium hydroxide, and purified water.
The manufacturers of this crystal glycerin soap bars claim they insist on using only the finest ingredients and no adulterants are used in making their soaps. They believe in creating only high-quality soap products that keep pulling their customers to keep coming back to them.
Crystal glycerine soaps can be found in the departmental stores across the USA.
PROS
Crystal glycerin soap is fragrance-free, which works great on those suffering from dry and itchy skin. So it is especially recommended for those with sensitive skin.
CONS
This bar supposedly lathers well, but some users complain it does not last long. For a soap bar, it lasts only seven days which is quite short for a soap life.
Conclusion
Regular soaps dry out the skin. It doesn't work well on those with dry and sensitive skin. For this reason, glycerin soaps are much sought after soap bars. Glycerin soaps are known for their moisturizing properties. It makes the skin feel nourished, soft, and supple. This makes glycerin based soaps a great choice, especially during the winter season. It prevents your skin from drying out, giving you soft and beautiful skin.
Glycerin based soaps are also great for creating DIY handcrafted soaps at home. For those who are allergic to regular soaps, these homemade soaps work well on dry, itchy and sensitive skin. They are also extremely easy to make, and fun to create with your children at home. Just add a dash of color and your favorite fragrance to the melt and pour glycerin base and there, you are ready with your own soap bar.