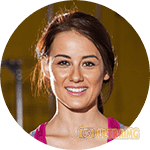 What Is Bio Oil?
Bio Oil is an award-winning skin care product for multiple purposes. It has been made by a specialist for brining improvement in the scars, stretch marks, wrinkled skin or any uneven skin tone on face. It is also used as a moisturizer to hydrate the skin. It is currently the number one selling product in 50 countries for scars and stretch marks. The product is manufactured by Union Swiss, a private company in South Africa.
Awards
Since 2002 till 2015, Bio Oil got a total of around 288 awards from various countries such as Thailand, Turkey, UK, USA, Malaysia, Singapore etc. In last two years (2014, and 2015), it got 118 awards. This year 2016, Watsons Health in Thailand awarded Bio Oil as the best selling skincare for scars and stretch marks.
Celebrity Secrets
An article published in daily mail mentions that Kim Kardashian's secret of keeping stretch marks away is Boi Oil. The same article also reveals that singer Mel B, and model Jourdan Dunn relies on Bio Oil to get rid of surgery surgery scars and pregnancy stretchmarks.
[ref]
Kim Kardashian reveals the bargain beauty secret
[/ref]
Bio Oil is not only being used by celebrities in United States, but also from celebrities all around the world. In The NY Times article, Priyanka Chopra from India reveals that she uses Bio Oil to moisturize her skin.
[ref]
Priyanka Chopra of 'Quantico' Shares Her Beauty Tricks
[/ref]
What's So Special About Bio-Oil?
Boi Oil has a special breakthrough ingredient known as PurCellin Oil. The PurCellin Oil in the product acts as the vehicle and helps other ingredients to dissolved in it. The reason why PurCellin Oil is considered a breakthrough ingredient as per the manufacturer because:
it made the final product light, non-greasy, non-sticky
helps the vitamins and plant extracts to deliver deep into the skin
helps to retain the potency and efficay of vitamins and plants
non irritant and safe for skin
keeps the skin soft and smooth by hydrating the skin
What chemical is PurCellin Oil? We searched on Wikipedia to find about it and got nothing. However, few sources mention that PurCelling Oil is a synthetic oil whose chemical structure and property is similar to oil secreted by preen gland of ducks.
[ref]
Bio Oil Reviews
[/ref]
What Are Boi Oil Ingredients?
The product Bio Oil has five type of ingredients:
Botanicals or Plant extracts
Vitamins
Oil Base
Fragrance
Color
For each type, there are different ingredients and are given in pic below:
Product Claims
The product label in the box claims that it helps to remove:
scars
stretch marks
wrinkle
uneven skin tone
and moisturizes the skin.
Are the claims that are written on Bio Oil product box true? Let's look into it.
Research Data on Boi Oil Claims
Bio Oil website listed research studies conducted on Boi Oil on the following link. Note carefully that each research study did not mention the source of publication; the title of the research, where it is published, date, authors etc.
We also did a search for research data about Bio Oil in scientific database sites like PubMed, Elsevier and found no research publication on Bio Oil.
Sound fishy! Did they write their own story and published it on their site as research data?
What Others Experienced From This Product?
The review on Amazon about Bio Oil is excellent. It got rating of 4.3 out of 5 from a total of around 2800 ratings! Around 60% of the customer gave it a 5-star rating while only 7% of the customer gave it a 1-star rating.
Customer who voted 5-star expressed full satisfaction that their pregnancy scars went away within few days of use. A woman whose name is Aysia posted a review on Amazon on August 2015 that she started using Bio Oil before giving birth and reported no scars in her body after delivery her baby. She even shared her photos of before and after giving birth.
[ref]
No stretchies post Preggo.. Photos included
[/ref]
Not only Aysia, several other users got rid of pregnancy scars after using Bio Oil.
Bio-Oil not only helped women with pregnancy scars, people who got scars from surgery or from self-harm got good results. One user posted that she thought that her red scars she got from self-harm would never go away, but surprisingly those scars faded away after using Bio Oil.
[ref]
I have some bad self harm scars & I was thinking this wasn't …
[/ref]
People with cracked foot, crows feet, under eye wrinkle, wrinkled on face got significant results with Bio Oil too. No doubt why Bio-Oil is marketed as "Multiuse Skincare Oil."
Negative review posted by customers are mostly about frustration of getting no results after using the Bio Oil.
Bio Oil Side Effects
Unlike other popular skin care products, Bio Oil has no side effects at all. Reviews from various skin care site also confirm that Bio Oil exhibited no side effects at all in user who had used the product. In rare case, skin breakouts might occur.
Is It Safe To Use Bio Oil On Face?
Because of no side effects associated with the product, Boi Oil can be used on facial skin.
How To Use Bio Oil To Get Best Results
Routine use and following proper procedure while applying the oil will help to get the best results. Studies shows that one can get best results by doing the following:
Using Bio Oil twice a day
Using it continuously for three months
Massaging the oil with fingertips in circular motion until all the oil gets absorbed into skin
Few Tips On Using Bio Oil
It's recommended not to mix Bio Oil with other products but can be used separately. Like apply Bio Oil to skin and wait for two to three minutes till all the oil gets absorbed, then apply other skin care product.
Because of absence of SPF (sun protection factor) in Bio Oil, one should use this product with sunscreen if he/she intends to use this product while outside.
Where To Buy Bio Oil?
Bio Oil can be purchased online from Amazon site. It is also available in retail stores such Walmart, target and CVS pharmacy.
Conclusion
Does bio oil work? Though there is no research data from scientific publication backing up the claims by Bio Oil, the product did wonders to many who had stretch marks or surgery scars on their body. More than 200 awards for this product, no or minimal side effects and also the fact that it's being sold globally in 50 countries are the living proof that Bio Oil is one such product that can give tremendous results.
Have anything to say about Bio Oil? Share your review on the comment section below.